Speaker – Facilitator
Mariam Mohammed
Mariam is a Pakistani-Australian woman. She is a speaker, facilitator, entrepreneur and coach. Mariam co-founded MoneyGirl – a social enterprise delivering financial literacy to young women. Now, she speaks at events and organisations about the importance of intersectionality (Diversity and Inclusion) in organisational strategy, strength-based community building and stakeholder engagement. She has been recognised by the Financial Review as one of Australia's 100 Women of Influence, and by the State as a 2020 NSW Young Woman of the Year Finalist.
In 2017, I became the youngest President of SUPRA (the Sydney University Postgraduate Representative Association), leading the organisation to deliver a 600% increase in its community engagement. By 2019, I co-founded MoneyGirl to empower and inspire women to become financially independent.
The Australian Financial Review recognised my work in the 100 Women of Influence 2019 list. I was recognised by the Foundation for Young Australians as a Young Social Pioneer 2019.
Public speaking, facilitation and stakeholder management are my God-given talents. I use these to teach young women financial literacy at MoneyGirl. I also love lending these talents to purpose-driven organisations and social enterprises working on sustainable change.
If I can put my voice behind your organisation as a speaker or workshop facilitator to help you make a bigger impact, get in touch!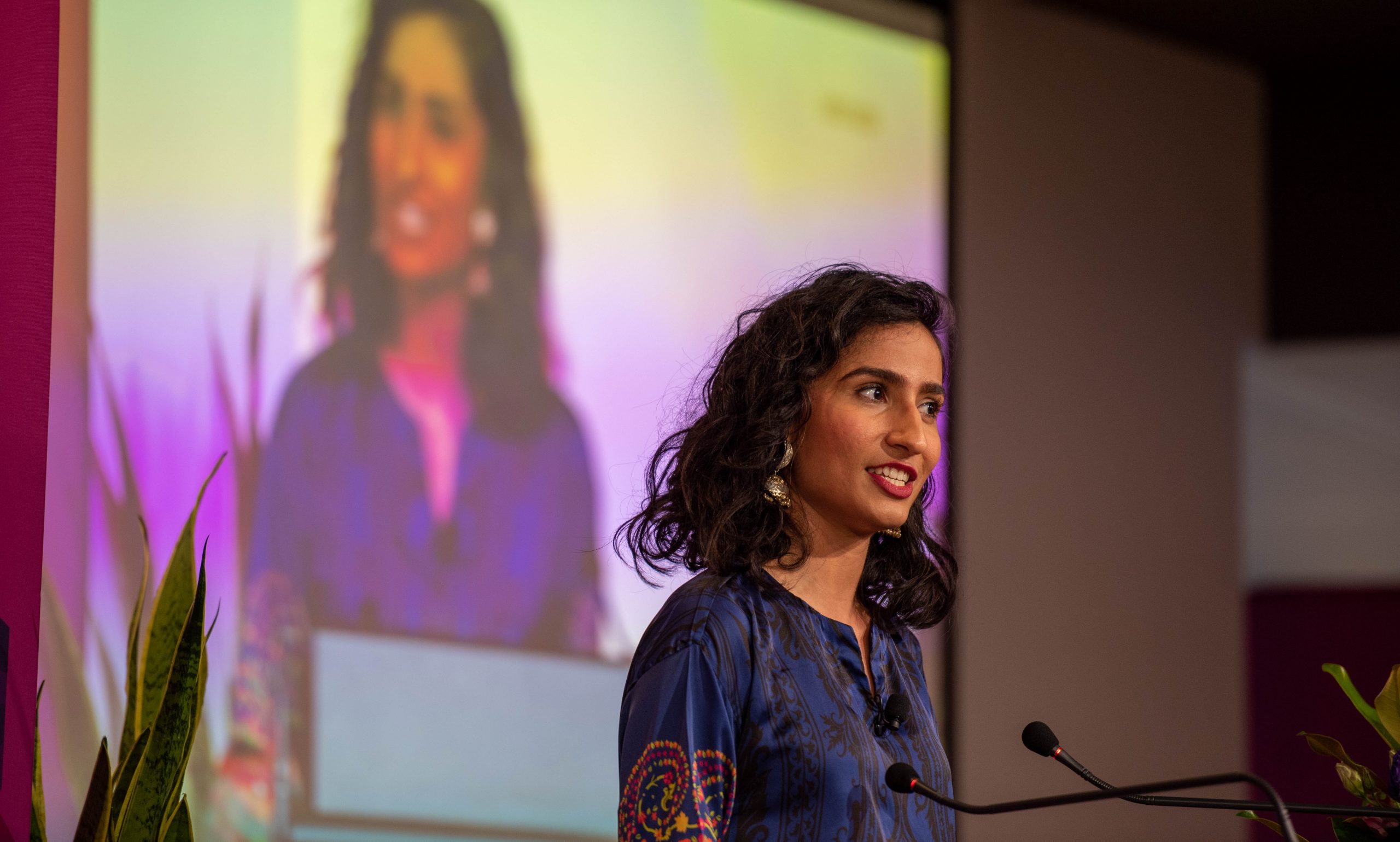 Speaking
Looking for an inspiring professional speaker for your next corporate event? Mariam tackles quite a few difficult topics to bring motivation and fresh insights to your organisation. 
Facilitation
Mariam is a professional workshop facilitator with years of experience leading workshops for young Australians in various organisation, including financial literacy, capacity-building, and team-building workshops.
Personal Branding
How did Mariam go from a homeless migrant in a new country to being one of the country's 100 Women of Influence? How did she rise to the national stage within 1 year of graduating from university? Mariam teaches you all that and more in her personal branding course, Nail Your Brand. Mariam also coaches a select few people every year on building and developing their professional brands.
Financial Literacy
Mariam and her team at MoneyGirl teach financial literacy to young Australians. Find out more about MoneyGirl here.
"Mariam Mohammed was an amazing choice for speakers for this event. She was completely unexpected and so different from our usual speakers for these things. As someone who thinks our feminism MUST be intersectional, it was SO refreshing to have someone stand up at one of our events and say this. I imagine that for many of our staff from a diverse background it also means a lot to them as well."
"Mariam Mohammed was an excellent speaker. Wow! I hadn't heard of her before. She brought up interesting points and is very inspirational. Great choice of guest speaker (and there are so many to choose from)."
– Anonymous guest, Corporate Event 
Updates
Join my community to know what's coming next
Have a Question? Want More Info?